Plan Your Retreat with an XCaliber Container Cabin in 6 Easy Steps
According to the World Health Organization (WHO),  "Stress can be defined as a state of worry or mental tension caused by a difficult situation. Stress is a natural human response that prompts us to address challenges and threats in our lives. Everyone experiences stress to some degree. The way we respond to stress, however, makes a big difference to our overall well-being."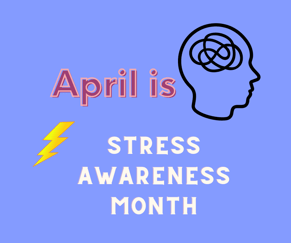 Practice self-care  during Stress Awareness Month.
Building a retreat cabin can be a fantastic way to create a peaceful and serene space to relax,  unwind, and destress. With the right planning, design, and modifications, you can create a customized retreat cabin that is inviting and functional. Let's explore the best way to  build a retreat cabin using XCaliber Container's products and services.
1. Choose the Right Location
Before you start building your retreat cabin,  choose the right location that will be relaxing for you. What relaxes you the most? Is it a woodland area, the beach, mountainside or lakeside views? Most people look for a location that is peaceful, quiet, and surrounded by nature. Whether it's a secluded spot in the woods or a scenic location by the water, the right location can have a significant impact on the atmosphere of your XCaliber Container retreat cabin.
2. Determine Your Design and Budget
Once you've chosen your desired location,  determine your design and budget. You can work with us to create a custom design that meets your specific needs and preferences. Determine the size, layout, and features you want in your retreat cabin, such as a kitchen, bathroom, and sleeping area. Then, you can work with the XCaliber Container sales team to bring to life a design that fits your budget and needs!
3. Choose Your Container
At XCaliber Container, we offer a wide variety of containers in different sizes and configurations to suit your needs. Our containers are durable, weather-resistant, and eco-friendly, making them an excellent choice for a retreat cabin. You can choose from standard containers or customized containers with added features like windows, doors, and insulation to make your cabin comfortable and energy-efficient. We even offer security features to ease your mind.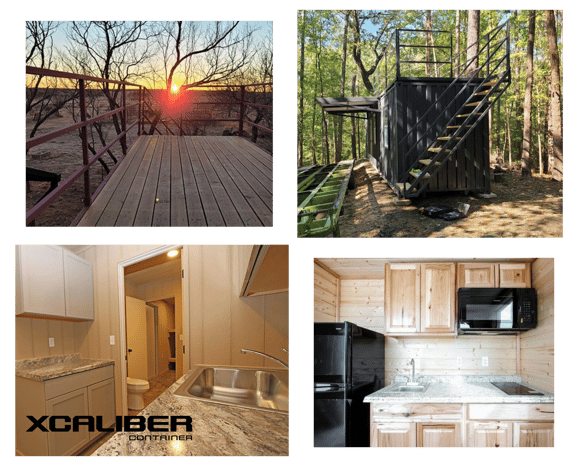 4. Plan Your Foundation
The foundation is an essential part of your retreat cabin, and you'll need to plan it carefully. XCaliber Container can help you choose the right foundation for your container, whether it's a traditional concrete slab or a more eco-friendly option like gravel pad. Make sure your foundation is level, sturdy, and able to support the weight of your container.
Additionally, remember to check State Housing Codes to find out what the housing codes are in your location.
5. Delivery of Your Container
Once you've planned your foundation, it's time to deliver your container! XCaliber Container can handle the delivery and set-up of your container, making the process easy and stress-free. Make sure your container is securely anchored to your foundation and level to ensure a safe and stable retreat cabin. If your cabin has electricity or plumbing features, you'll need to have a certified electrician and professional plumber set those up, properly.
6. Enjoy Your Retreat Cabin!
With your retreat cabin built and customized, it's time to sit back, relax, and enjoy your peaceful retreat. Whether you're looking for a place to read, meditate, or simply escape from the stresses of everyday life, your retreat cabin can provide the perfect space to do so.
With a little guidance, building a retreat cabin can be an exciting and rewarding experience!  From choosing the right location to customizing your cabin, XCaliber Container is here to help you every step of the way.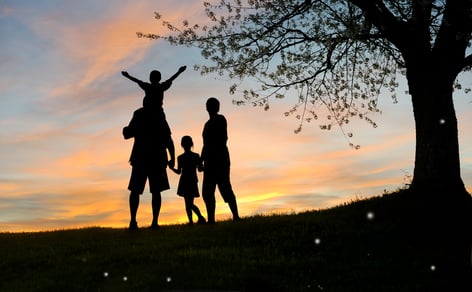 ---
At XCaliber, You Dream It, We Build It!
Contact one of our knowledgeable sales specialists today to help you choose the perfect retreat cabin. 
📞 (940) 242-3178
#ContainerLife, #xcalibercontainer, #storage, #tinyhouse, #xcalibercabin, retreatcabin, relax